Featured Property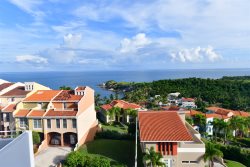 Casa Vistamar Spectacular Ocean View Villa at Palmas del Mar
Guest Reviews
Maria and Marcos were wonderful hosts sharing their beautiful home with us and being available at all times. We loved staying here. ...
Thank you so much for sharing your large, lovely, luxurious home! This has been a perfect vacation for our family and we plan to retur...
Thank you for sharing your beautiful with our family. It was an unforgettable experience for all of usour children were welcomed and...
View More Reviews